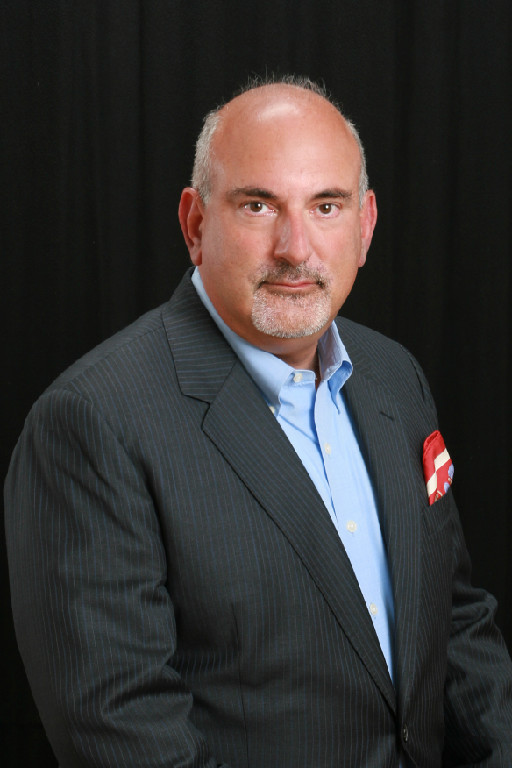 Meet Henry R. Mandell
As a collaborative partner based in Los Angeles, Henry R. Mandell helps ownership and management focus on what is important. As a past CEO, COO, and CFO, he knows the concerns and challenges you face and what it takes to drive success. More importantly, he understands the bottom line and how to unleash real value from your business.
Henry R. Mandell brings a wealth of financial and operating executive-level experience and knowledge, with over 35 years in the apparel, technology licensing, entertainment, and consumer products/CPG. The common thread to his diversified experience is that it has been in dynamic, fast-paced entrepreneurial environments. He has a solid track record of effecting operating efficiencies, profitability enhancement, and organizational change in middle-market companies and in challenging business environments.
Prior to entering the consulting field, Mr. Mandell was the President, COO, and CFO of the Christian Audigier Companies, makers of the popular clothing brands Ed Hardy® and Christian Audigier®. Joining at a seminal time, he directed and guided the companies' success and exceptional growth to revenue in excess of $275 million. Company revenue and profits increased over twenty fold during Mr. Mandell's tenure.
Mr. Mandell's career began as an auditor at Arthur Young in New York. While at Arthur Young, he qualified as a Certified Public Accountant. He relocated to Los Angeles in 1981 to serve as an internal management consultant for Twentieth Century-Fox. Upon leaving Fox, Mr. Mandell joined Oak Media Corporation, a subsidiary of Oak Industries, where he advanced to become Director of Finance and Accounting. During his tenure at Oak Media, he was closely involved in the financial aspects of the launch of their history-making satellite television service and pioneering production and marketing of pay-per-view programming.
Mr. Mandell later joined Media Home Entertainment, part of the $1 billion Heron International conglomerate of the U.K, where he rose to Senior Vice President Finance. Mr. Mandell raised over $75 million in credit facilities and managed the treasury, administrative, and rights acquisition functions. He completely overhauled the accounting and financial systems. He helped transform MHE, culturally and financially from a family-run $15 million distributor into a professionally run, leading independent producer and licensee of filmed entertainment, manufacturer, and distributor of home video, with revenue in excess of $165 million.
As Executive Vice President Finance and Administration of Sirena Apparel Group, a struggling swimwear manufacturer, he was instrumental in its financial turnaround, restoration to profitability, and sustainable growth. He led several cost reduction, manufacturing, and sourcing initiatives in plants in the US and Mexico and evaluated acquisition opportunities. His efforts culminated in a successful IPO and secondary offering, which he led.
As CEO and CFO of Spatializer Audio Laboratories, Inc., a publicly-traded developer and licensor of audio technology software, he averted an impending bankruptcy, planned and executed a turnaround plan, and generated sustained first-ever profits. Over his six years of work in Silicon Valley, he built million dollar-licensing relationships with clients such as Apple, Toshiba, Matsushita, Sharp, Texas Instruments, and Samsung Electronics and did business extensively in Asia Pacific. He ultimately sold the business to DTS, Inc. in 2006.
Mr. Mandell graduated from Syracuse University, magna cum laude with a B.S in Management.  He continued his education mid-career at San Jose State University where he earned an MBA in Global Strategy and Marketing, with highest honors, in 2003. He has lectured at the Intel Developer's Conference and at San Jose State University. He is known throughout the industry as a bright, straight-talking, and sensible leader who values people and puts the facts above pretense.
Companies/Prior Clients
This Saves Lives (Full-Time)
Flynt Management Group (Full-Time)
Ed Hardy (Full-Time)
Spatializer Audio Laboratories (Full-Time)
The Sirena Apparel Group (Full-Time)
Media Home Entertainment/Heron International (Full-Time)
Oak Industries (Full-Time)
20th Century Fox Film Corporation (Full-Time)
Ernst & Young (Arthur Young and Company)(Full-Time)
Your first consultation is on me